Bracelets
TONS OF STARFISH - STONE
Tons of starfish cushioned by pools of turquoise sea.
Colors and sizes may vary slightly.
$14.95 each. Free shipping and handling with purchase over $30.
See details in SHIPPING & RETURNS section.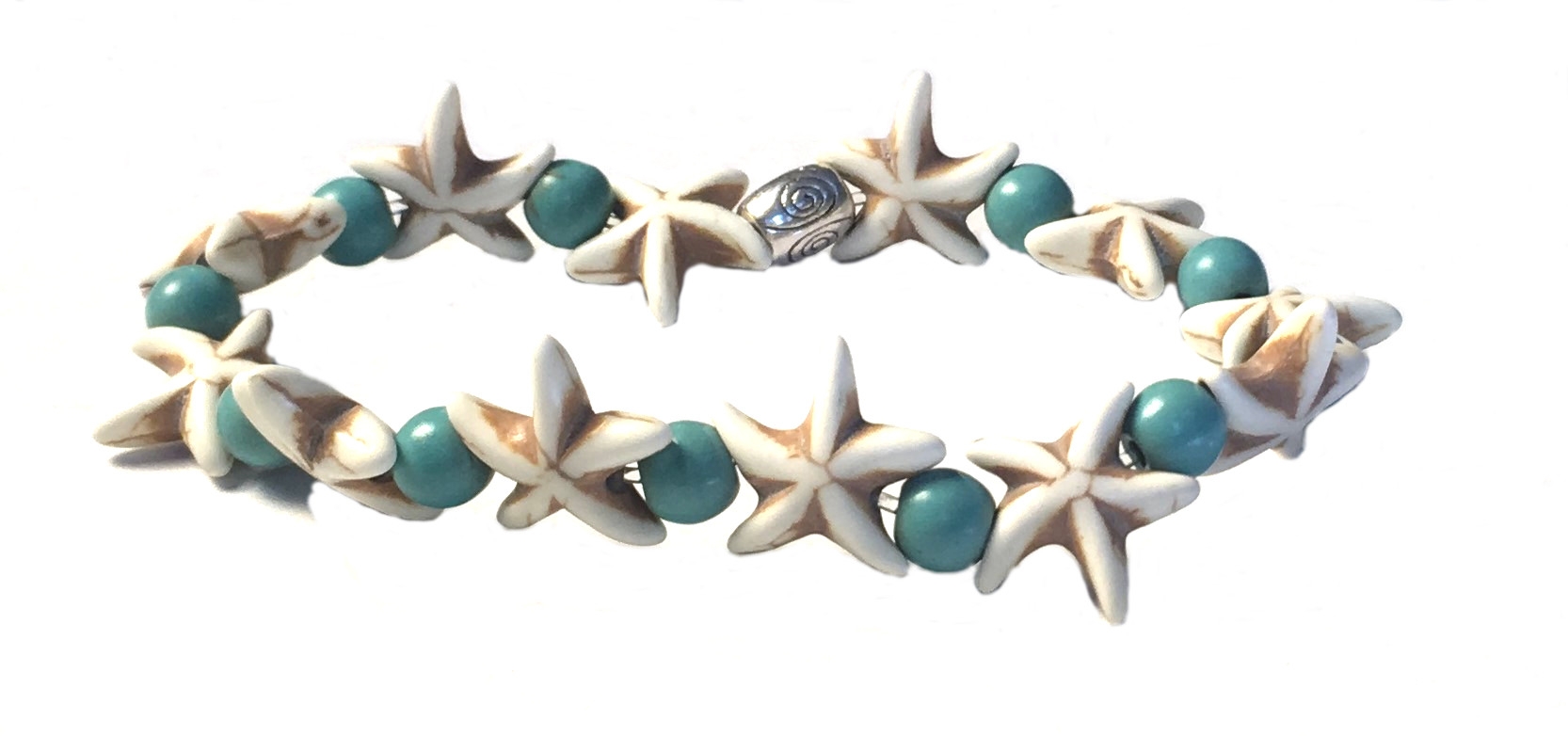 Additional Info
Materials: Turquoise Magnesite Stone.
Bracelet Size is 7"-7 3/4" unstretched
Colors and size may vary slightly.
Starfish Symbolism
Starfish take care of themselves and protect themselves and others from harm. This bracelet can generate high vibration healing aspects for self love and inner guidance. Let its healing properties guide you in all aspects of life— earth, air, fire, water and spirit—represented by a starfish's five tentacles.
Wear your starfish today and say, "I take care of myself, I heal myself, I attract others who are healthy, positive, seek wisdom, unconditional love and express resourcefulness."
Do this every day, and you will create this in your life.
Metaphysical Properties of Stone
Calming vibration for anxiety relief
Brings joy and passion through detoxifying action
Stimulates positive attitude
Stimulates communication between mind and heart