Bracelets
Lucky Elephants - Ivory Stone
These ivory elephants will open the way for the luck gods and attract protection, wisdom and knowledge.
Colors and sizes may vary slightly.
$12.95 each. Free shipping and handling with purchase over $30.
See details in SHIPPING & RETURNS section.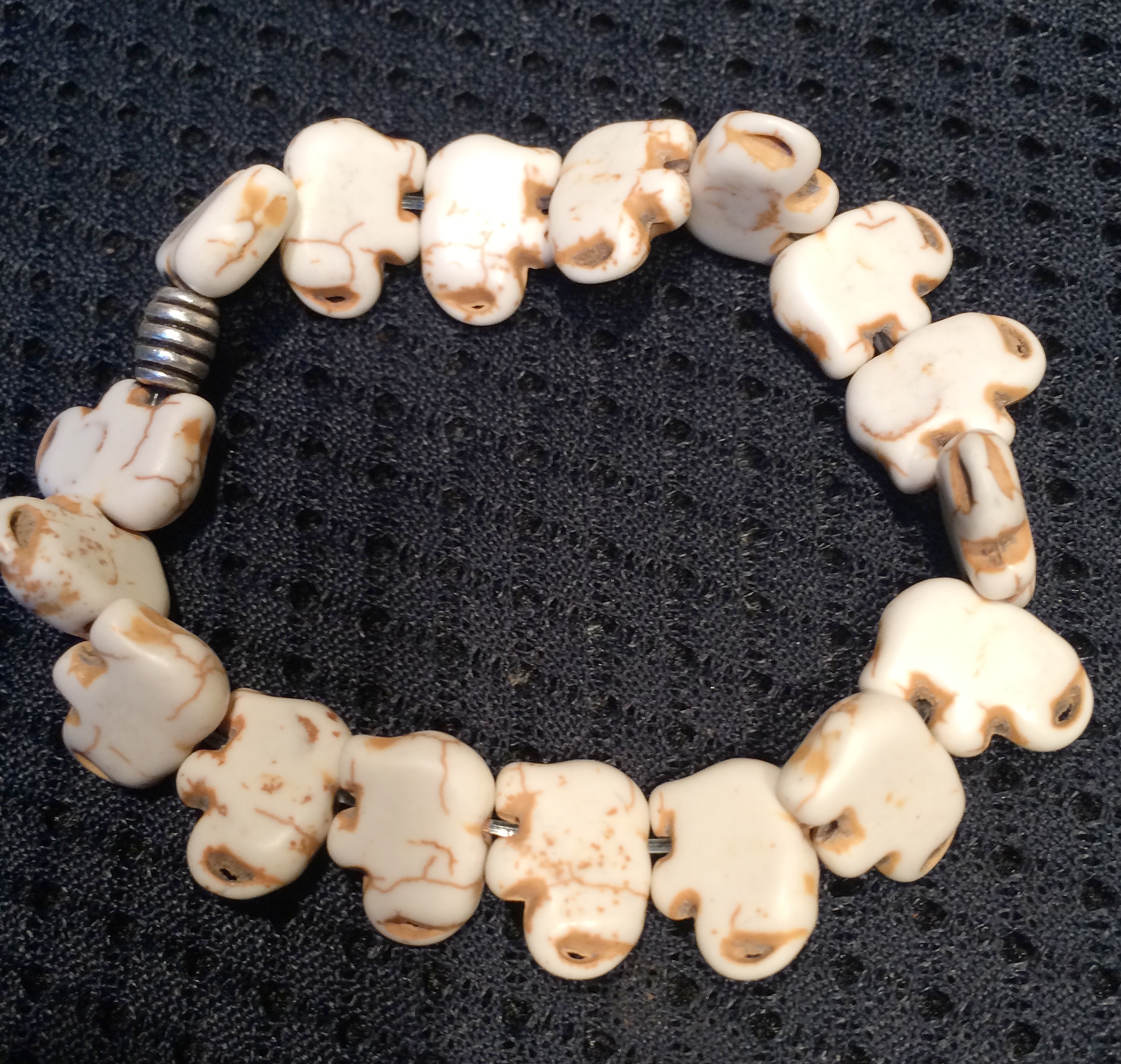 Additional Info
Materials: Turquoise Magnesite Stone
Elegant ivory elephant beads are 10mm x 9 mm. Bracelet Size is approximately 6 3/4" 7 1/2 " un-stretched.
Color and size may vary slightly.
Metaphysical Properties of Stone
Calming vibration for anxiety relief
Brings joy and passion through detoxifying action
Stimulates positive attitude
Stimulates communication between mind and heart